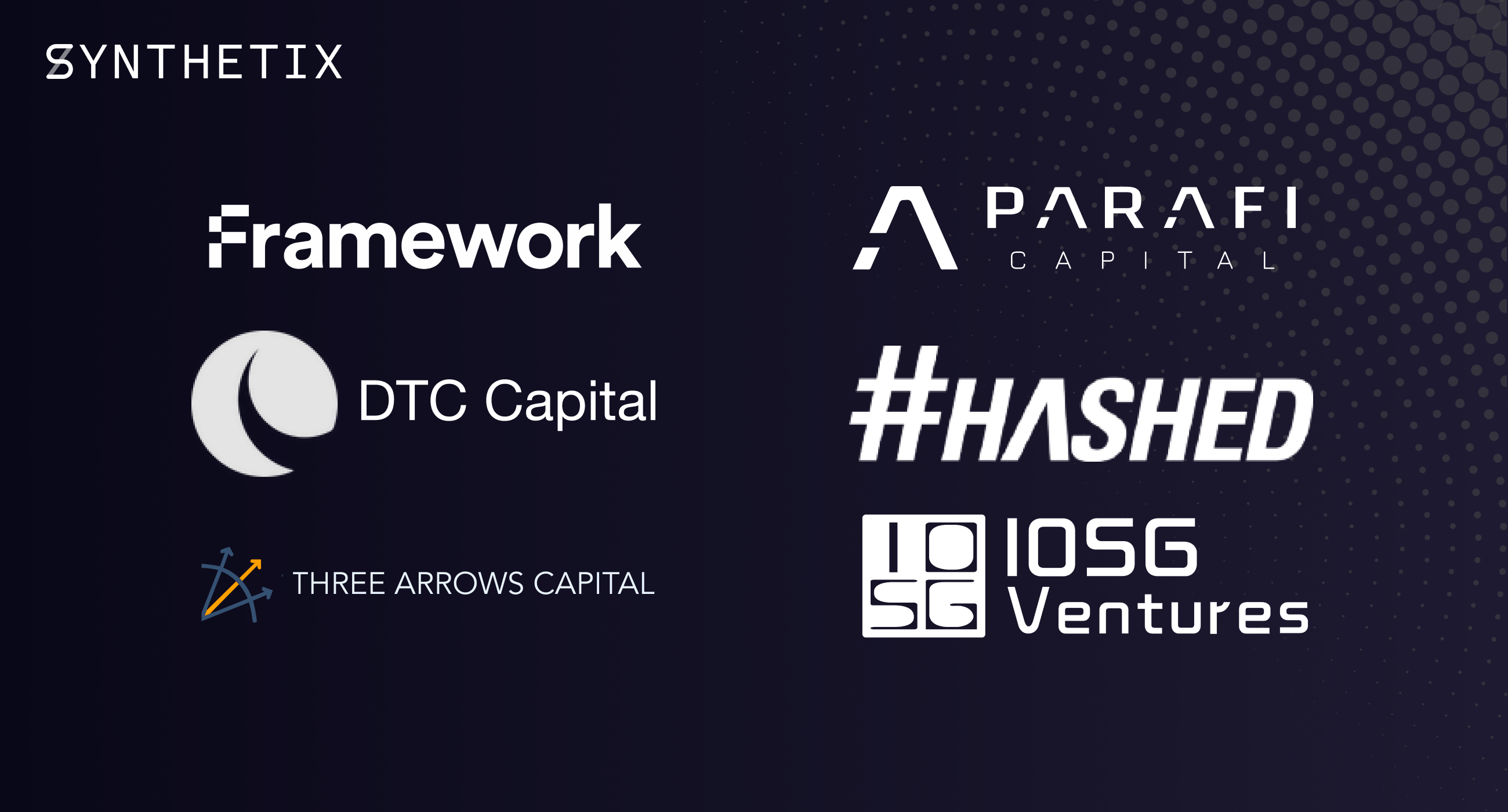 Synthetix is a derivatives liquidity protocol, open for anyone to join the network and provide collateral. This capital supports the issuance of synthetic assets like Gold, Bitcoin and USD on Ethereum. Liquidity providers of all sizes collateralise the network and are rewarded in fees generated from trading activity in the protocol.
Synthetix has from the beginning been driven by its grassroots community of SNX stakers rather than institutional players. It's been a part of our DNA and a strength which is often overlooked by those who don't follow the project closely. Having said that we are seeing increased interest from institutional groups looking to participate in the network.
Liquidity providers are critical to the protocol and institutional participants bring resources which will help accelerate the growth of the ecosystem. However within the protocol there are no privileged positions, as every staker must contribute in order to be eligible for network fees, whether they hold 100 or 1,000,000 SNX.
Today we're announcing a number of groups who have joined the protocol and will add strategic value to our growing ecosystem globally. They include familiar names who have recently increased their SNX positions and new funds who we welcome to the Synthetix family:
Framework Ventures has grown their share of the network over the past several months, along with driving the launch of SNX.tools and guiding several other community based initiatives such as margin trading. They continue to be a benchmark within DeFi.
ParaFi Capital has been an investor for the past year, and recently increased their network position. ParaFi adds institutional credibility to the DeFi ecosystem and will bring sophisticated trading strategies to support Synth liquidity.
DTC Capital run by Spencer Noon, has been a strong supporter for more than a year and is an important piece of the DeFi community with his newsletter Our Network, as a key provider of DeFi focused data. His connectivity and clear thinking is a valuable contribution to Synthetix.
Hashed has recently joined the network and will be a regional focused partner as we expand into the Korean market. They've helped with local resourcing as we added a Korean lead and supported the project with office space inside their incubation program.
Three Arrows recently joined the network and have been executing a trading strategy which helps balance the debt pool, improving the health of the network. They also support one of our early Guardian members Arthur0x at DeFiance Capital.
IOSG is another strategic partner, who will be integral in our push into China. They will support Synthetix partnership opportunities across this important market.
In total, these funds have invested over $4M USD. Their participation has enabled the expansion of network value and available liquidity for end users. Our most recent numbers highlight this growth.
$580m: Total value locked
$44m : Circulating sUSD supply
$74m: Total derivatives (Synth) liquidity
Santiago Roel Santos, Partner at ParaFi Capital, adds his thoughts on becoming an LP within Synthetix:
"Over the past year, we've observed the Synthetix contributors execute on the ambitious vision of creating the first truly scalable and permissionless derivatives protocol. The ability to develop Synths that track virtually any asset combined with deep liquidity is a zero-to-one innovation in financial markets. DeFi is unbundling and opening financial markets on a global scale, and Synthetix is playing a leading role in this paradigm shift. At ParaFi, we're excited to double down on our investment and participate in the Synthetix ecosystem."
As we move to the next phase of maturity, these institutional partners will work alongside the Synthetix Spartans to continue delivering the most powerful derivatives liquidity platform in crypto. With the recent launch of Binary Options, the addition of new assets, Korean & Chinese market expansion and upcoming Synthetic Futures release, we are extremely excited for the growth prospects of the network. We continue to welcome any interested partners who can add value across a range of new initiatives.
If you have any questions, come join us in the Synthetix discord.