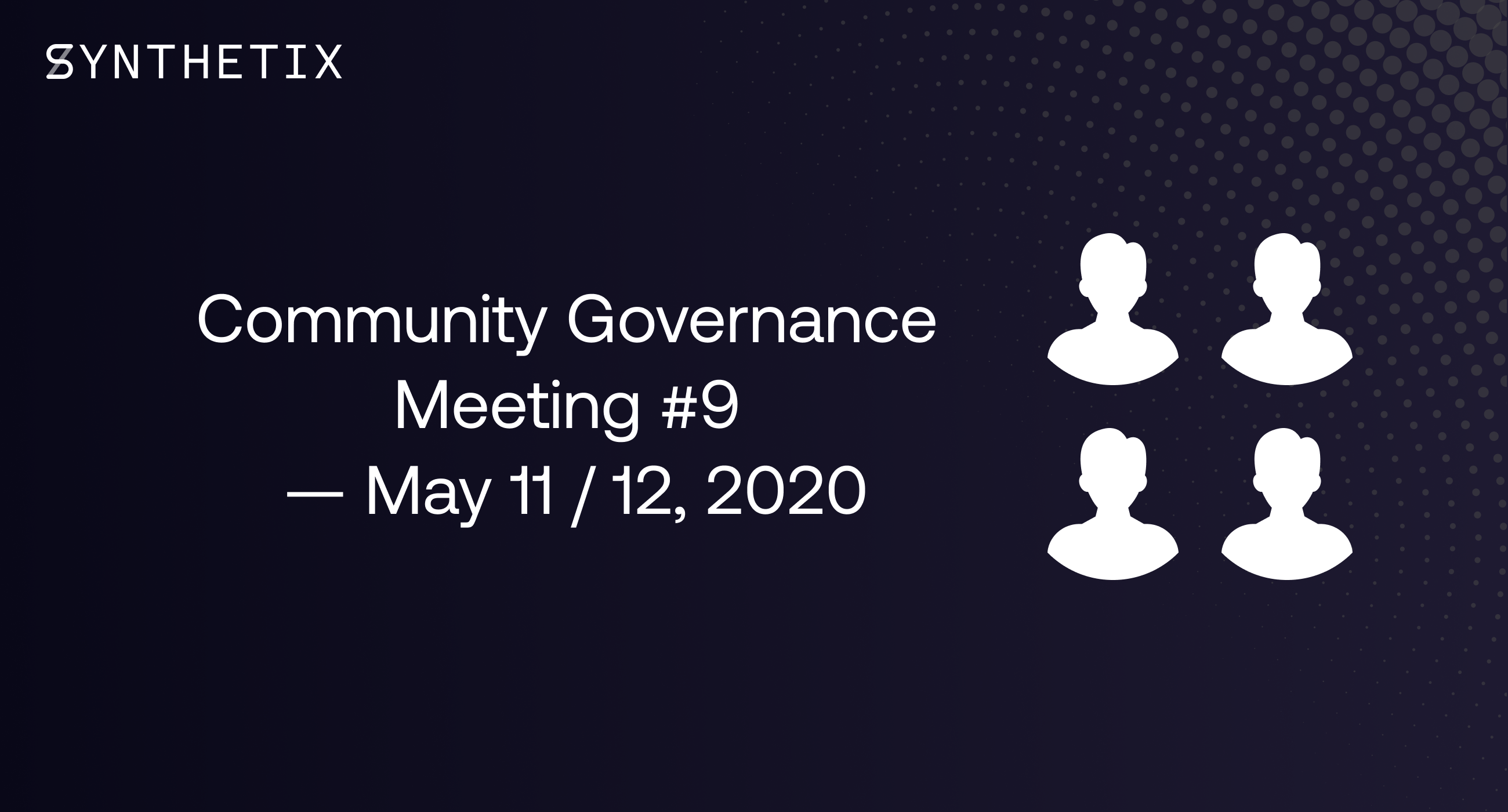 The ninth Synthetix community governance call is scheduled for May 11/12 (timezone dependent), and it's been a huge month or two so there's plenty to get through!
Here are the times:
San Francisco: Monday, May 11, 4pm
New York: Monday, March 2, 7pm
Central Europe: Tuesday, May 12, midnight
Singapore: Tuesday, May 12, 7am
Sydney: Tuesday, May 12, 9am
Time converter at worldtimebuddy.com
You can join the call here using Zoom, though there'll be an online recording on YouTube shortly after. Here is the agenda for the meeting:
L2 demo
Curve iETH pool + sETH rewards (SIP-51)
Opsec Sprint
sOIL
Limit orders (SIP-54)
Collateralisation Ratio
GrantsDAO
Altair
Allow views to return when rates are stale (SIP-48)
Binary options (SIP-53)
Differential fees (SIP-56)
Address resolver proxy
Delegated migrator
Emit reclaim/rebate events
Trading incentives (trial)
Aragon voting connector
[SIP links will continue to be added as they are completed]
If you've got any questions or suggestions ahead of the call, come join us in Discord!