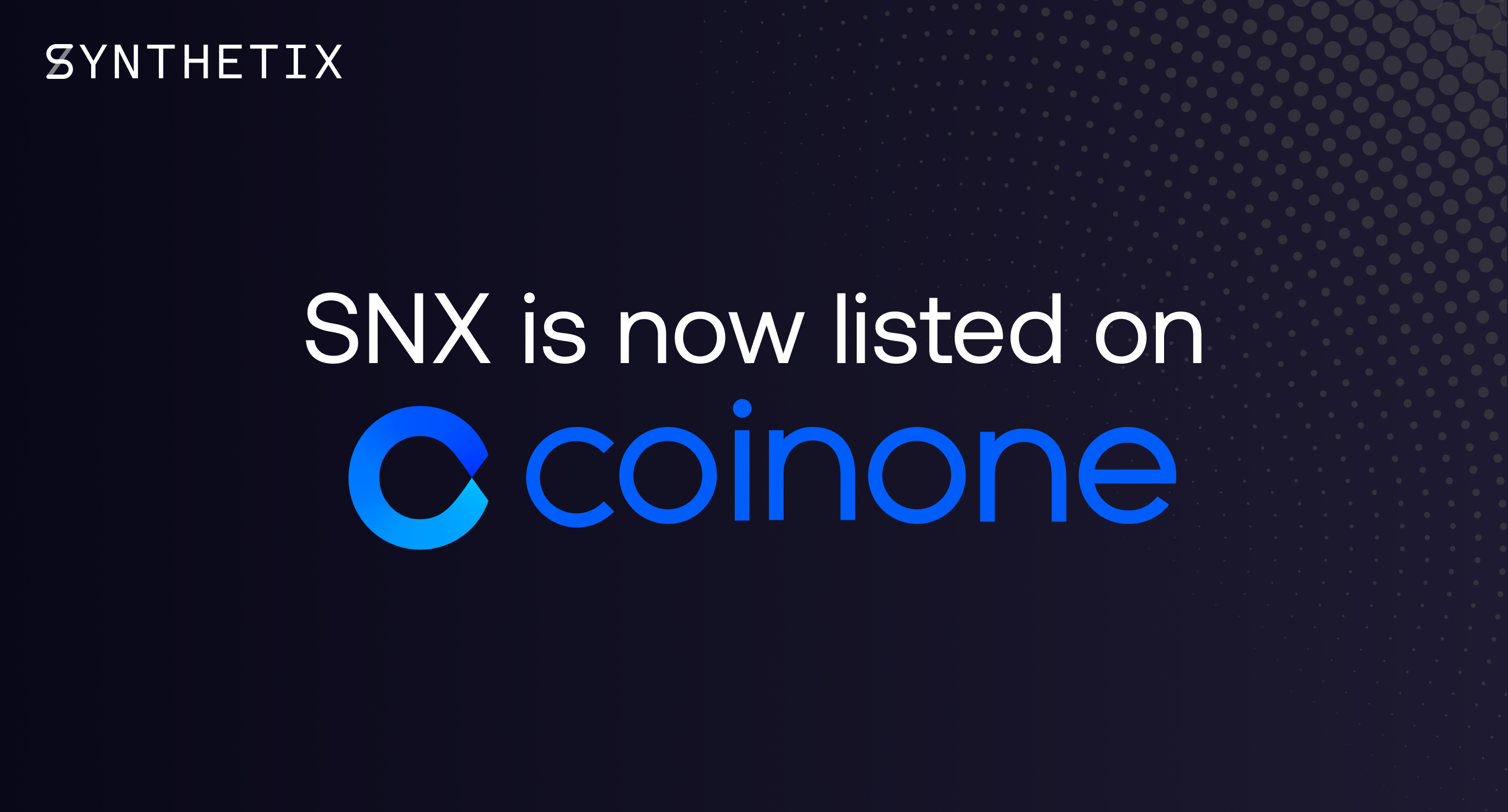 Korean cryptocurrency exchange Coinone has listed the Synthetix Network Token (SNX), and is now available for trading against KRW. This marks the first time that SNX is widely available to Korean users, who provide an influential portion of the global cryptocurrency market.
Synthetix is an issuance and trading protocol for synthetic assets, providing on-chain exposure to real-world currencies and commodities. Its native trading platform, Synthetix.Exchange, offers peer-to-contract (P2C) trading, which allows users to convert one synthetic asset into another using decentralised price feeds provided by Chainlink node operators. Synthetix experienced a huge year in 2019, seeing nearly $1 billion in trading on its exchange and over $100m in locked collateral value.
With its intuitive interface, Coinone offers Korean traders a wide selection of cryptoassets and deep liquidity. Coinone has also been developing a strong reputation for its active presence in the Korean community, hosting meetups and other events for the space.
This announcement goes live at 09:30am KST — SNX deposits are enabled at 10:00am, SNX sells are enabled at 12pm noon, and SNX buys are enabled at 12:05pm.
You can learn more about Coinone here, or try out its exchange directly here. If you wish to learn more about Synthetix, check out its website or litepaper (English and/or Korean), or come join the Discord.