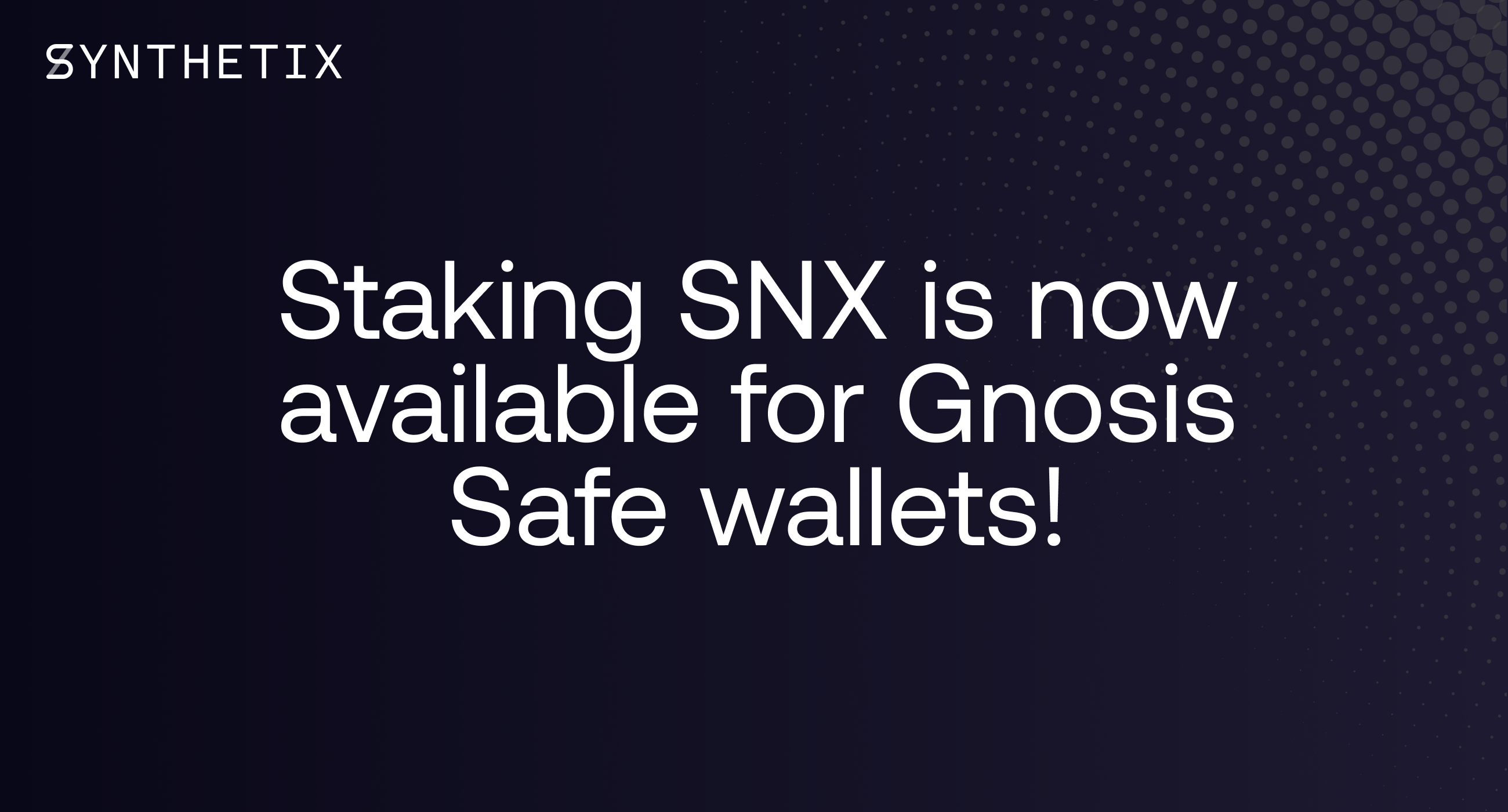 We're pleased to announce that staking SNX, minting and burning sUSD, and claiming staking rewards is all now possible through Gnosis Safe Apps. This functionality was built by Protofire and funded by the Synthetix grantsDAO, and means Gnosis Safe wallets can now contribute to Synthetix, including multisig wallets which make up a large portion of Gnosis Safe users. This opens up hundreds of millions of dollars' worth of assets currently stored in Gnosis Safe wallets, which can now be deployed to mint derivatives liquidity in the Synthetix protocol.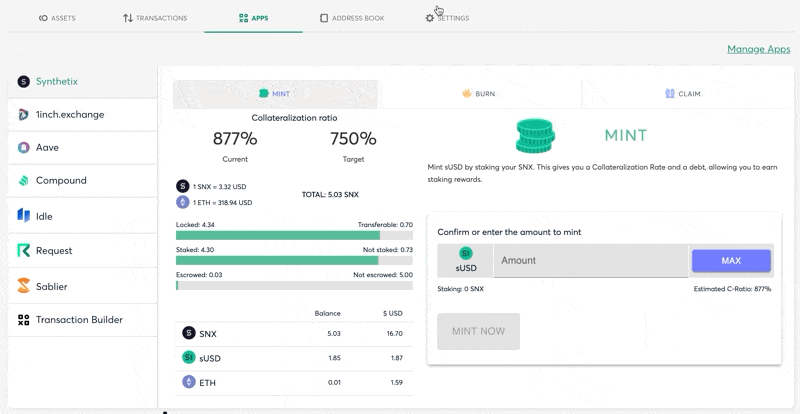 Getting started is as simple as opening a Gnosis Safe, adding the 'Synthetix' app, and using the intuitive interface to participate.
If you have any questions about how Gnosis Safes work, please check out the Gnosis Safe website or join the Gnosis Discord.
If you'd like to get in touch with Protofire or see what else the Protofire team has built, please head to their website.
If you wish to learn more about staking SNX, please check out the litepaper or join the Discord community.