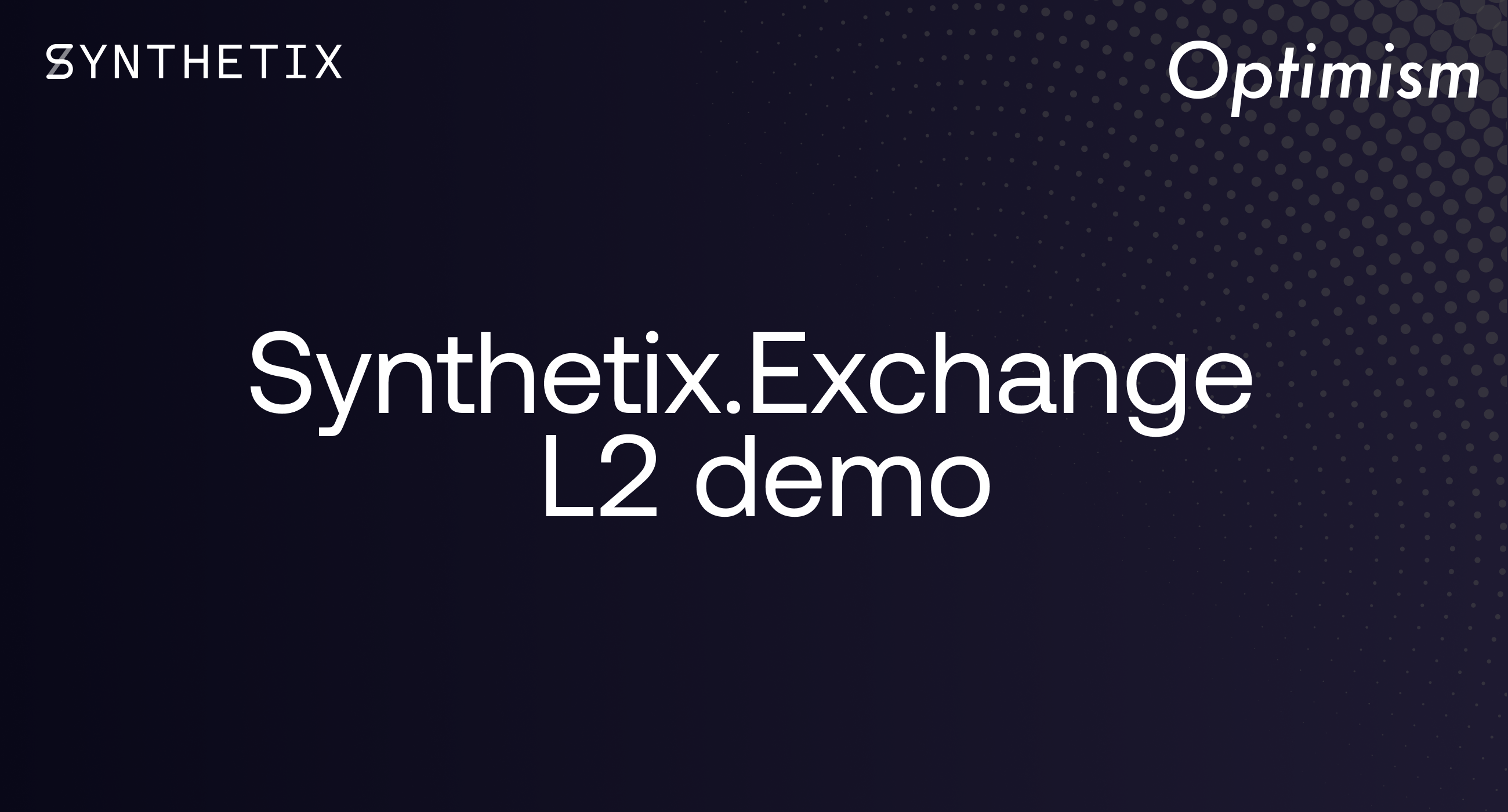 Synthetix and Optimism are extremely excited to announce a new demo of Synthetix.Exchange on OVM (Optimistic Virtual Machine), a Layer 2 (L2) scaling solution. This integration demonstrates the power of OVM to deliver high-speed Ethereum transactions to supercharge the Synthetix trading experience.
During this demo, Synthetix and Optimism will be running a trading competition on l2.synthetix.exchange, with 50,000 SNX in prizes. This competition will encourage traders to experience the OVM, which enables decentralised financial platforms to operate at speeds usually associated with centralised systems. L2 scaling is critical to Synthetix.Exchange as it continues to launch an unsurpassed trading experience on Ethereum.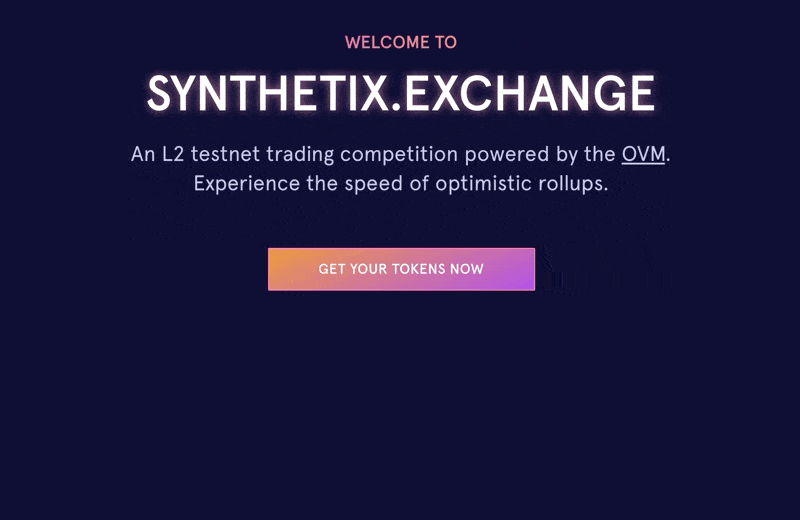 More about Optimism and the OVM
Optimism built the OVM to scale Ethereum on L2, a scaling layer intended to work with Ethereum L1 to allow vastly more transactions to be executed without security tradeoffs. The Optimism team has previously launched a demo with Uniswap at Devcon V in October 2019, which used a custom OVM. This new demo showcases a general alpha version of the OVM requiring no custom code, ahead of a launch later this year.
Synthetix.Exchange L2 trading competition
Our trading competition will demonstrate the improve trading experience through OVM. It will run for two weeks — to get started, anyone can request 100,000 OVM sUSD via Twitter by following the instructions here, which they can then use to trade any on l2.synthetix.exchange. Prizes will be awarded to the traders with the largest wallet balance according to the following structure:
1st place: 15,000 SNX
2nd place: 10,000 SNX
3rd place: 5000 SNX
4th-20th place: 1200 SNX each.
The competition will run between Tuesday May 5 and Tuesday May 19, and prizes will be distributed to winners's wallets in the week following its conclusion. Please note wallets will be identified with Twitter handles on the competition leaderboard. We will coordinate prize distribution with recipients through Twitter DM's. All entries must have a Twitter account >2 weeks old.
For anyone who is comfortable with scripting, our CTO, Justin, has written a node.js script to handle OVM trading, which you can access here.
Competition ending time:
Time converter at worldtimebuddy.com
Trading on Synthetix.Exchange L2
Once you have the OVM sUSD, making a trade is simple. Just select the asset that you wish to trade in the dropdown on the left, enter the amount in the bar on the right, and Confirm Trade. No waiting for your transaction to be confirmed!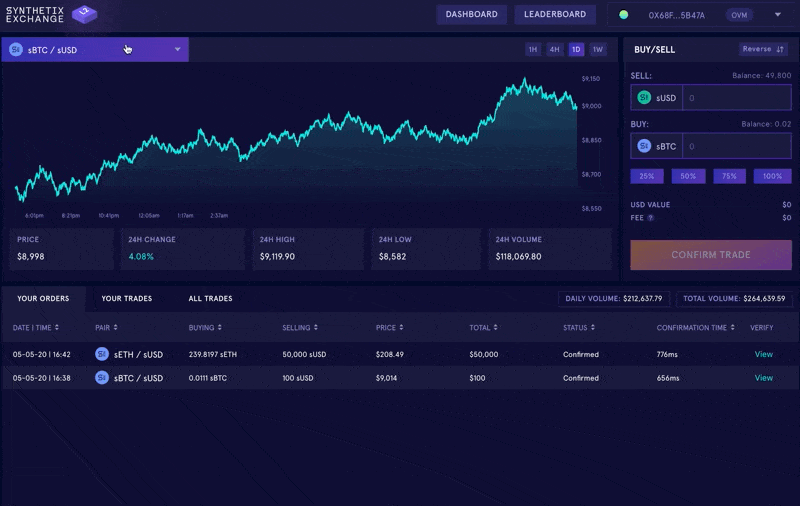 Bug Bounty
The awarding of competition prizes will be at the discretion of the Synthetix core contributors, specifically to exclude any traders who exploit a bug to increase their wallet balance. Anyone who discovers a bug relating to the Synthetix contracts during the demo will be eligible for a bug bounty if they report it responsibly.
For issues relating to the OVM, the Optimism team will award bug bounties if reported responsibly.
After the demo
Once the demo is complete, Synthetix and Optimism will use the experience and feedback to continue to work on the integration, as Synthetix plans to be a launch partner for Optimism's mainnet launch.
If you have any questions about the trading competition, it can be discussed further in our Synthetix.Exchange Discord server. If you have any questions about Synthetix on L2, come join the conversation in the Synthetix Discord.